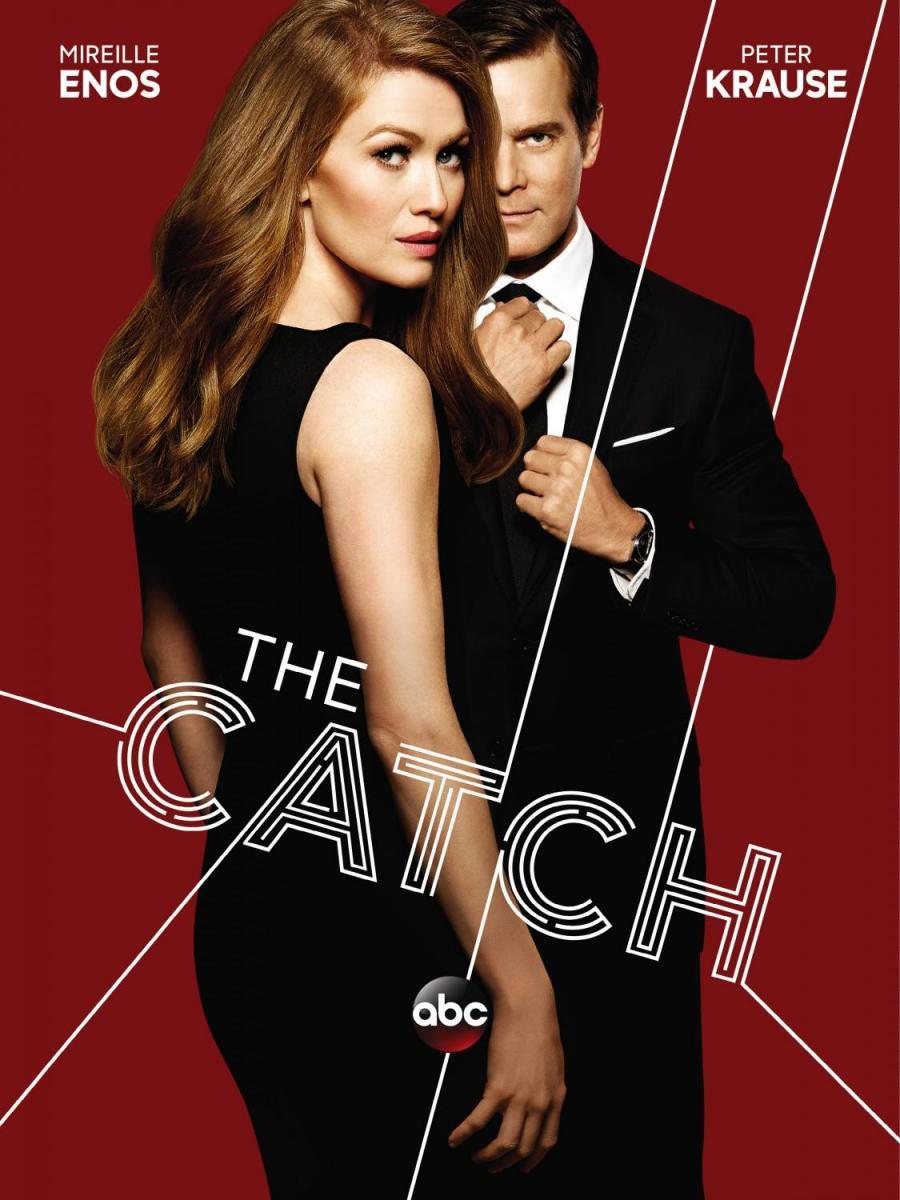 Yaaaayyy!! Finally a new TV series worth to watch (for me)!
This series had made me watch series in marathon again (well, only 3 eps actually).
I watched trailer  of this series on TV when I was at home and already had interest to watch it. But, since I still have my final project to work on, I was not as eager as usual to watch series. On final year like this, I saw some of my friends spent more time watching series and gave many titles of TV series (Korean drama, start up series, etc) to watch, but i just felt those series were not worth my time and only made me feel regret for choosing them to my final project. Even though so, that doesn't mean I didn't watch anything during my final project period, I only reduced the frequencies (obviously I still need some entertainments for refreshing). I still following Return of Superman every week and still having some NCIS episodes that I have not watched. The Catch is another TV series that interest me (my kind of TV series) and I can really enjoy my time watching this series.
The Catch TV series was another series that i found very interested for me. I like the main character, Alice Vaughan. She's smart and brave and private investigator hehe. She made me imagined to have my own private investigator company (women are good in investigating :p ). The male character, Christopher Hall (Alice's fiance) was charming which make me realized that he was look like Prince Louis in Gossip Girl series 
A private investigator who thought she could never be conned. A con man who never thought he would fall in love.
The story was on right pace from the first episode (some series are to slow on first ep.) that made me want to watch the episode 2. Also there are some drama scenes, but not overly drama. The drama was enough to make me feel what the main character, Alice Vaughan, feels and the dilemma between her personal love story and her work <3 .
Now, I am waiting for the 4th episode. I hope the series will get more interested so it can last for long period of time. Nice work 😀
Here's the trailer video so you don't have to go to YouTube~
[youtube https://www.youtube.com/watch?v=5ZbB8-FfLlg]